Drink Apulia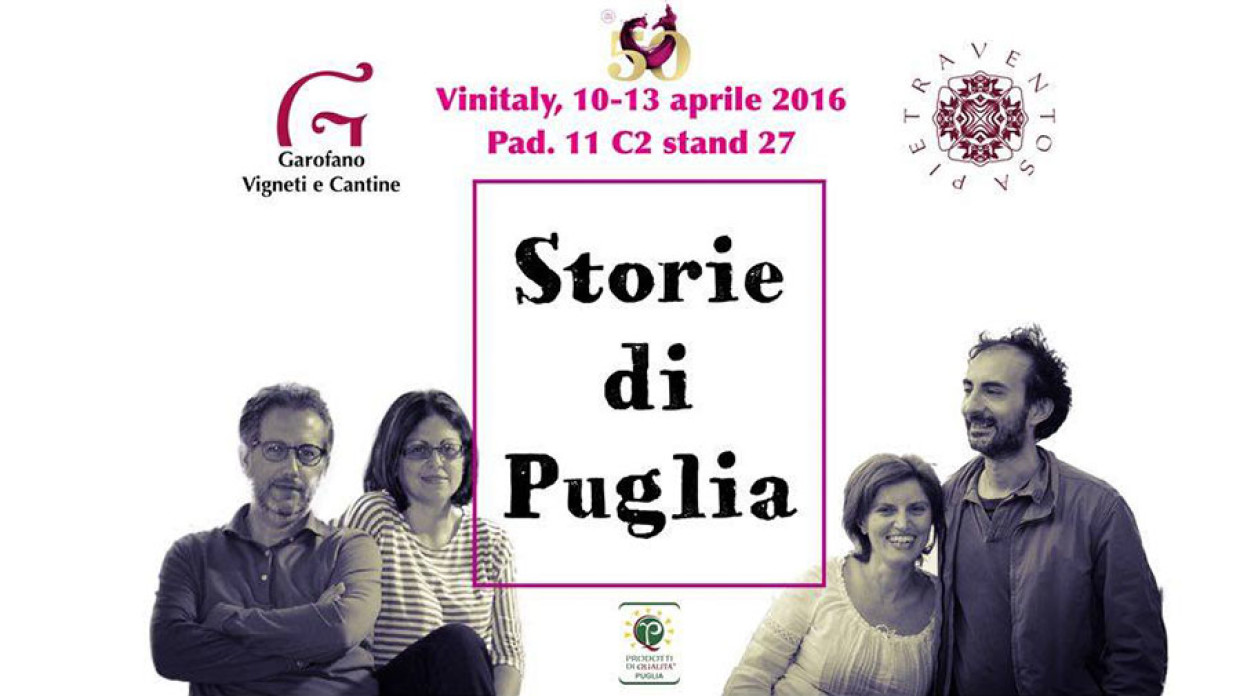 GAROFANO AND PIETRAVENTOSA ARE PLEASED TO INVITE YOU TO DISCOVER APULIA,
THROUGH THE AUSTERITY OF PRIMITIVO AND THE CHARM OF NEGROAMARO
"Our vineyards came to life from the sun, the wind and the earth. This land of Apulia is so diverse in each single mile; this land, ancient gateway to the East, mosaic of stories, territories and landscapes, harmoniously puts together lives, colors, scents, flavors, starting from the north, passing through the Gargano and Murge until arriving to Salento. And after it, there's nothing but the sea".
Renata & Stefano from Salento, Severino Garofano Vigneti e Cantine in Copertino (Lecce), and Marianna & Raffaele from the Murgia, Agricole Pietraventosa in Gioia del Colle (Bari), decided to tell us about the original uniqueness of this two territories of Puglia, so different and so close to each other, through the clear personality of their wines: the warm and sunny Salento, with its charming Negroamaro; the rough and rugged Murgia, with its austere Primitivo.
Two vines, two personalities, two vivid expressions of Apulia.
A group of friends, two wineries, two wines. And one joint project: the desire to explain why, thanks to the land that welcomes us, their wines retain a personal, unique and special imprint.
On the occasion of the 2016 edition of Prowein and Vinitaly, the two companies will tell us their stories. It will be like launching a new "blend" where two wineries meet, instead of two wines. The tale of two families who devoted their lives to wine.
They will share their experiences in the vineyard and in the cellar in a common space, exchanging information and telling the different peculiarities of the multifaceted Apulia territory. To do so, they will rely on two major protagonists: Negroamaro and Primitivo.
VINITALY > PAD. 11 C2 STAND 27